Q&A With Annesley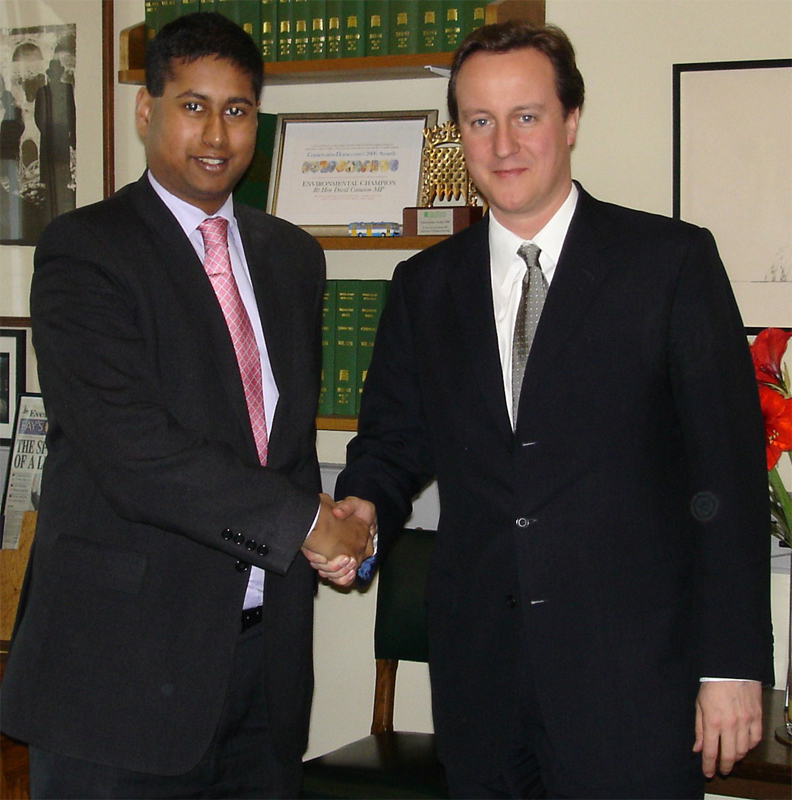 So why are you a Conservative?
I believe that we should preserve our country's culture, identity and institutions but I also believe in personal freedom and for government to get off people's backs and allow them to fulfil their potential. There should be no barrier to success and opportunity, and no limit to what someone can achieve.
What would you say your biggest strength is?
Action. I know I keep repeating it but I think it's really important that through hard work, things can get done and things can be made better. I don't like pointless chit-chat that gets nowhere. I am someone who gets on with it and aim to always get things done as quickly and efficiently as possible. I would say that this is my biggest strength.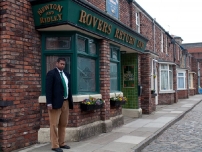 Why do you want to be an MP?
As someone who has a deep love for our country, I want my voice to be heard in an arena that matters so that I can help people who want to improve their lives but also make Britain a better country than it is today. I want us to restore national pride, boost manufacturing and control our own destiny more. I also want to see more social mobility, more help for the vulnerable who cannot help themselves and work towards a lower tax economy as I believe that those who work hard and save hard should be rewarded. These are just a few things that motivate me to become an MP.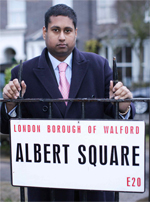 Who is your political hero?
There are a few but if I had to single someone out, it would have to be Winston Churchill. He had real grit, had the gift of oratory from God and was a real character. I would love to see more characters in politics today.
Are you religious?
I am a Christian and I do believe in God but David Cameron put it well when he said he didn't think he had a 'direct line.' I am exactly the same.
What is your main hobby?
I collect classic British vehicles.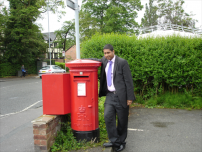 What is your most unusual hobby?
I collect British TV theme tunes.
Do you have any pets?
Not at the moment but I had a budgie when I was a child.
What kind of music do you like?
I like classical to 80/90s/modern day pop. Anything that is upbeat or inspiring gets my vote.
What things do you dislike?
A lack of dynamism and being asked to press numbers on a phone instead of talking to a human being.
Are you into sport? If so, which ones?
I like to play snooker and darts but do they count as sport!? I do also enjoy watching football, rugby and cricket matches when our national team is playing.
How did you get involved in politics?
I have always been interested in politics but I guess it all started when I stood in my school's mock election. I was handing out election flyers one day outside the school and the following weekend, the actual Conservative Parliamentary Candidate for the local area found one of my stray leaflets on the pavement by his car wheel! He then contacted me and encouraged me to get involved with the local Party and had some good contacts. It all took off from there!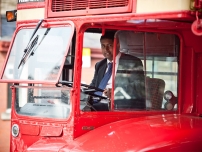 Why do you collect old British vehicles like the Routemaster bus?
It's about keeping that British engineering legacy alive and it feeds into the love I have for my country. They are epitomised and embodied by the Routemaster and also the Mini for example. They became British icons and I just love being part of that history and keeping that history alive and well on the road. They are part of our identity as a nation. These things were made with such care and attention to detail using great quality materials and fine craftsmanship. They also have so much character and became design icons which were quintessentially British. We really ought to be manufacturing more things today making such great icons again. It saddens me that we don't.