Annesley reaches Conservative MEP candidates shortlist for London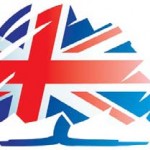 I recently participated in the Conservative Party selection process for candidates for the European Parliament in the London region and I am delighted to have made the final shortlist of 7 candidates for the remaining ranks after the incumbent Conservative MEPs all of whom have been re-nominated (Syed Kamall, Charles Tannock, Marina Yannakoudakis).
A full ballot of Conservative Party members in London will take place shortly to rank candidates from this shortlist of 7 which will determine which rank I occupy on the ballot paper if successful. All candidates on the shortlist have submitted a manifesto which will shortly be arriving by post in the form of a booklet to all fully paid up members of the Conservative Party.
I look forward to updating this website in relation to my bid to become a Conservative MEP candidate for London very shortly.